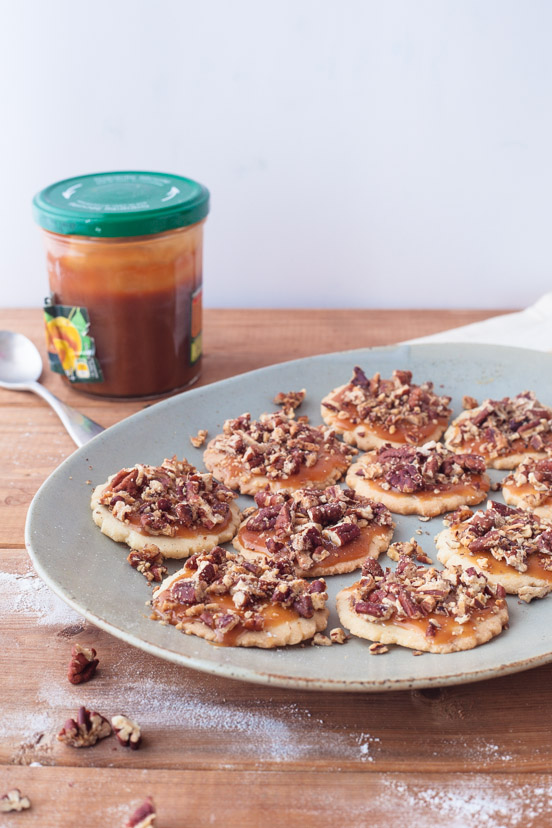 Dear Friends,
Sorry I have been MIA for nearly two years. This is long over due and I am very excited to get back to blogging! A lot has happened in the past two years and I do not want to bore you with every single detail so I will give you some of the highlights. I was pregnant with baby no. 2 and in the first trimester the last time I blogged. I was home taking care of a two year old and feeling nauseous most of the time from the pregnancy therefore I decided to take a break from blogging. We welcomed a new addition, Andre was born last year in August. Having a toddler and a baby kept me even busier than ever! We moved from a condo to a house this summer and we still have boxes to unpack and lots work to do in the house.
I will try to post one recipe per week and sometimes might have to keep it simple with a short description in the post. After all, it is the amazing recipes I'd like to share with you the most rather than writing long posts.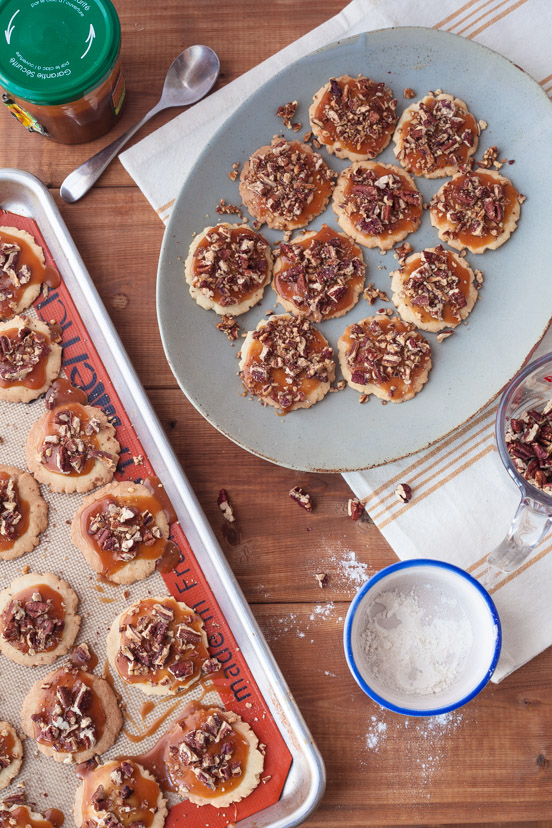 For you Pecan pie lovers, this Salted Caramel Pecan cookies will take you to a whole different level of pecan pie heaveness! Even for the non pecan pie lovers, you will fall in love with these babies once you take a bite! It is a combination of vanilla base cookie drizzled with salted caramel and topped with toasted pecans.  You will have lots of left over salted caramel sauce that can be stored in an air tight jar in the fridge for up to one month.  You can add it into your coffees, ice creams and … whatever you fancy.
American Thanksgiving is coming up, you can wow your guests with these elegant cookies instead of the traditional pecan pie! They are perfect for parties or as a gift.