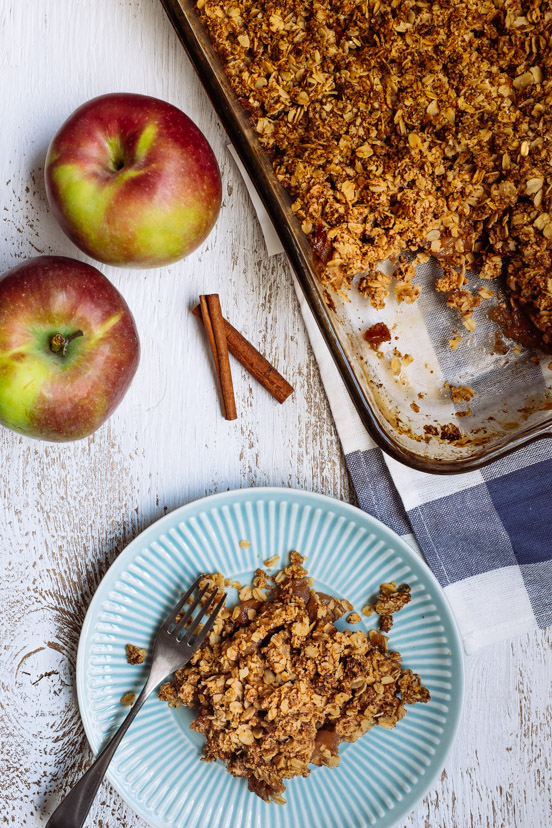 Fall is my favourite season of the year. The sunny and cooler weather, beautiful colours of the maple leaves and soaking up in warming spices like cinnamon, cloves, cardamom and ginger. Light up some candles, take a warm relaxing bath, sip on a cup of golden mylk or chai latte. I can go on and on about how i much i love every moment of Fall.
Apples are abundant in Autumn. Apple crisp is definitely a frequently baked goods in our house. It's easy to whip up and enjoy any time of the day.
This healthy dessert is packed with fiber, protein, vitamins and minerals. Coconut sugar is a healthy sweetener alternative. It has a low glycemic index which doesn't spike up blood glucose level like refined sugar would. Plus the amazing antioxidant and anti-inflammatory properties of cinnamon.
Happy baking !
Gluten Free Apple Crisp
Ingredients
Filling
12 large McIntosh apples or a mix of your choice, cored and sliced
1 cup coconut sugar
1 tbsp pure vanilla extract
1 juice of a lemon
Topping
1 ½ cup gluten free oats
1 cup almond flour
160g cold salted butter, cut in 1 inch cubes
½ cup coconut sugar
1 tbsp ground cinnamon or pumpkin spice
Instructions
With the baking rack in the lowest position, preheat the oven to 350F.
Combine all ingredients in a large bowl for the filling and transfer into a 11x15" baking pan.
Combine oats, almond flour, coconut sugar and ground cinnamon in a medium bowl. Using your hands or a pastry cutter to cut butter into oat mixture until resembles coarse crumbs. Spread over apples.
Bake for 60 minutes or until golden brown.
Serve warm or at room temperature.