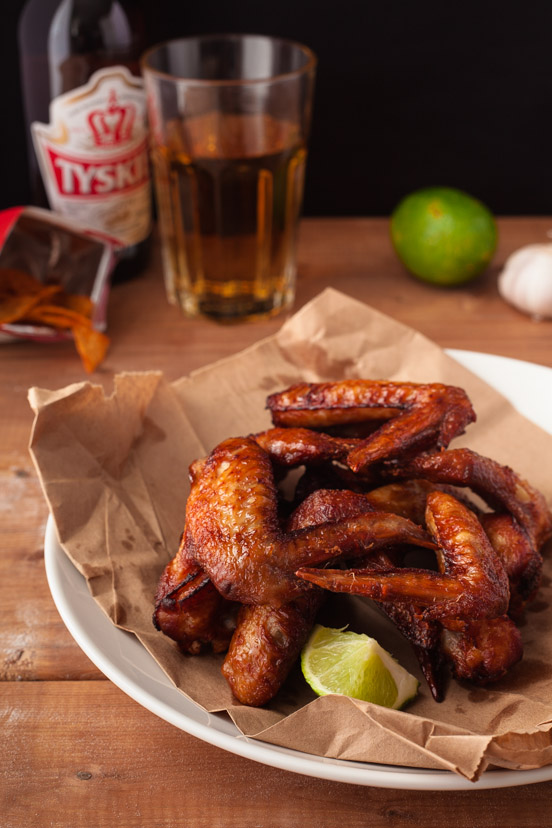 These crowd pleasing wings are easy to prep. The marinate sauce only has 4 ingredients which includes garlic, Maggi, fish sauce and maple syrup.  This is a foolproof tasty appetizer or main on any day. You will not believe how delicious these are until you make them. So give it a try and let me know how much you love them!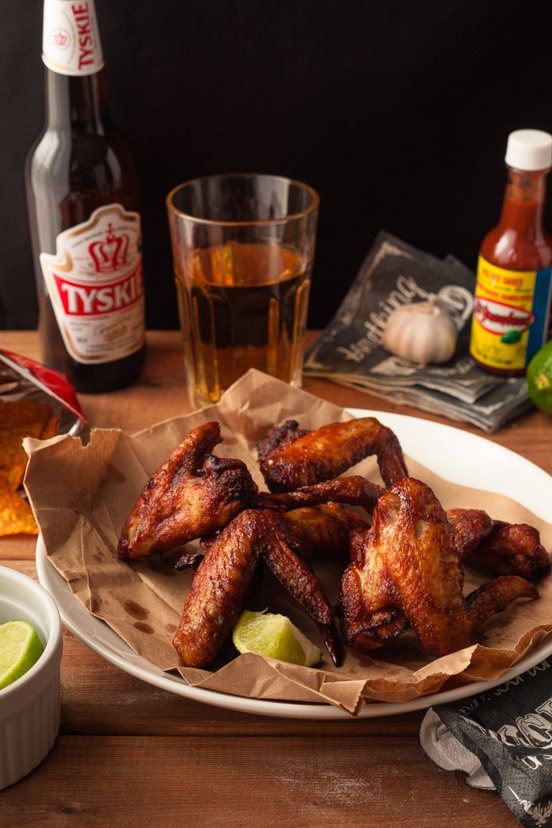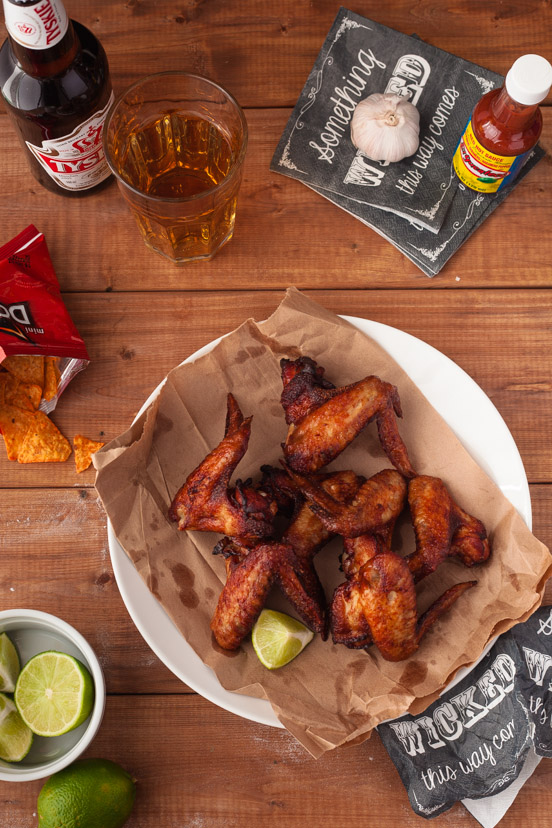 P.S.  Don't forget to pair it with a glass of iced cold beer!
Foolproof Chicken Wings
Ingredients
1 kg Chicken wings
1 head of garlic, paste
1/3 cup Fish Sauce
1/8 cup Maggi
1/3 cup + 1/4 cup Maple Syrup
1 large ziploc bag
Vegetable oil
Instructions
In a medium bowl, mix together the fish sauce, maggi, maple syrup and garlic paste.
Rinse the wings and transfer to a ziploc bag.
Pour the fish sauce marinade into the bag and incorporate with the wings.  Leave it in the fridge for at least 8 hours. Turn once half way through.
An hour before cooking time, take out the wings and pat dry with a paper towel. Set aside.
Set the fryer temperature to 360F.
Cook the wings for about 9 mins until it's golden brown. Remove cooked wings to drain on paper towels.